Posted by docsmooth on 2011/05/24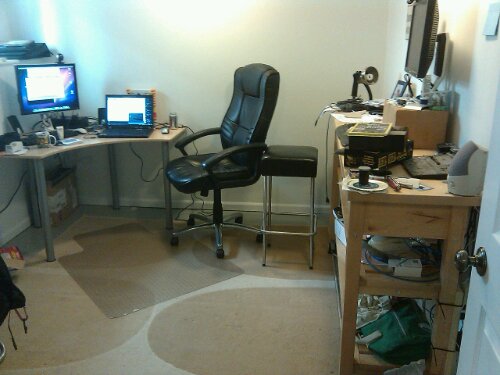 Mac and laptop currently on 1 desk, stool for the standing desk (with monitor and docking station) next to chair for sizing.
Whiteboard is on the wall next to door, that photo was taken from. Desk on wheels, so I can swing it out for remote whiteboarding sessions.